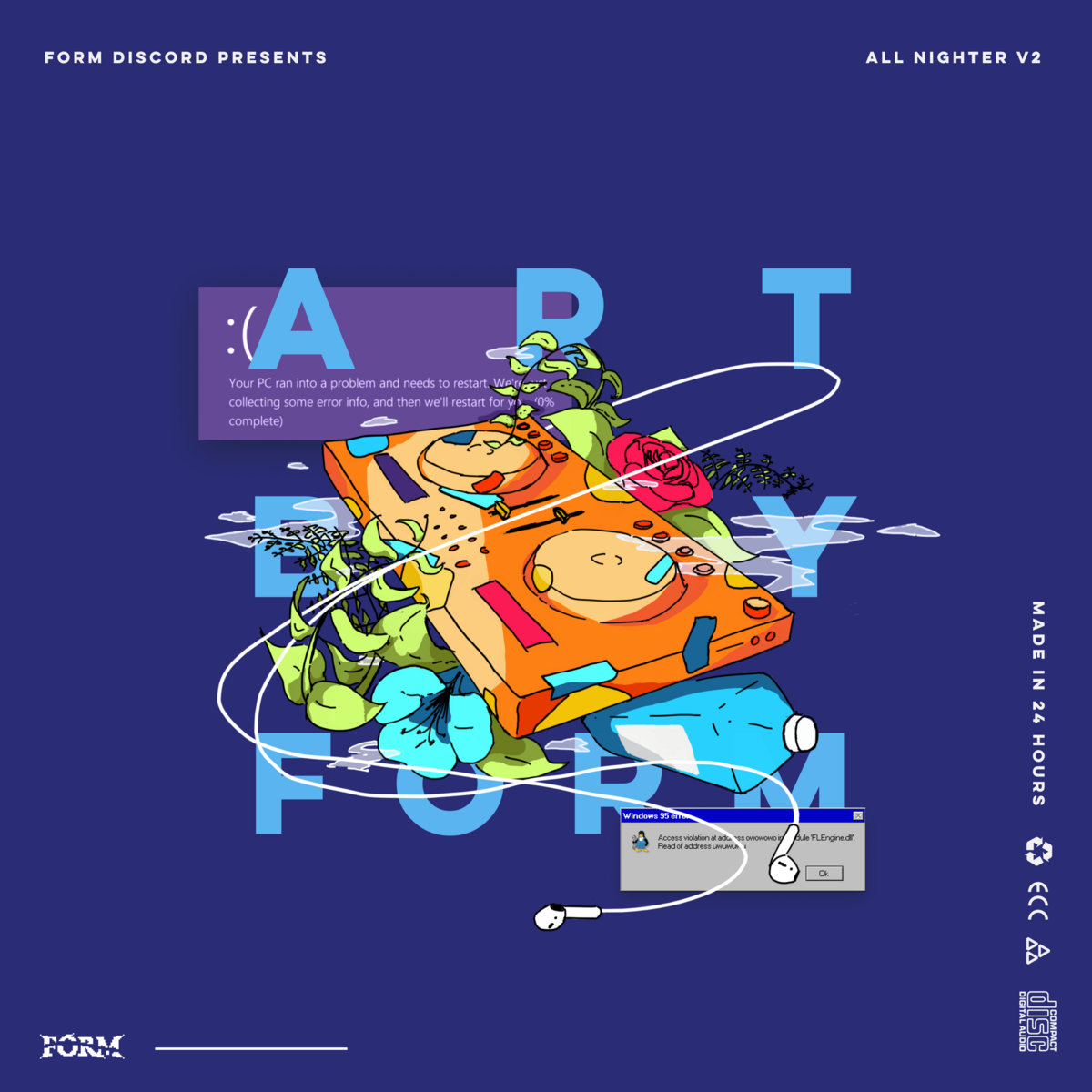 On the evening of the 2nd of February 2019, the FORM community got together once again to create the next in line to the 'All Nighter' series. Once again we couldn't be prouder to share what our artists have came back with. From harsh splittercore to soothing lofi beats to a rap about being broke, All Nighter Vol. 2 highlights the extent of the fresh talent of the URL scene.
All money raised through sales and streams of this album will be donated to the Boys & Girls Clubs of America - a cause which supports the children of families on low incomes.
Thirty-one tracks. Thirty-eight artists. Twenty-four hours.